home spaceraiders spacedad hardface muckmen theprize pennyandashtray gallery shop label about
space raiders
20.04.2010

finally the greenlights single is released on the new space raiders label...

our first release in 7 years,there's been a lot of obstacles thrown in our way,but we're back!
we hope you will support us us on our new journey.this is just the beginning...
RAID001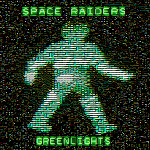 "greenlights" (5.44) listen.mp3
"don't know what to do" (3.31) listen.mp3


available now:
high quality mp3 download. (320kbs mp3+sleeve/label art) only £1.00
and limited edition handmade CDR(+mp3)(with colour sleeve+label,includes world postage) only £3.00


BUY NOW



see the video on youtube or vimeo

SRB1 'limited edition'
space raiders' greenlights button badge.(25mm)


BUY NOW from our shop





we also have a spreadshirt shop and a cafepress shop selling T-shirts,mugs and coasters etc.

space raiders are: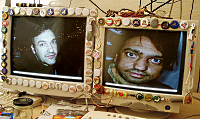 spacedad hardface
old stuff:







space raiders formed in '97 and signed to skint records in '98,the main releases were:

Brassic Beats Volume 3 (Brassic 6)
Glam Raid E.P. (Skint 32)
Laid Back (Skint 40)
Don't Be Daft LP (Brassic 13)
(I Need The) Disko Doktor(Skint 47)
Hot Cakes LP (BRASSIC 19)
Laying It Down (SKINT 56)
Beautiful Crazy (SKINT 61)
Mr Sunshine (SKINT 70)

(Don't Be Daft and Disko Doktor were also released in the US on the medicine label.)

we did lots of remixes and tracks on compilations too,some details can be found at discogs.


contact:
hq
(at)
spaceraiders.co.uk